TASTE THE BEST CUISINE
AMBIENT RESTAURANT
A spot where the pleasure of eating is an invitation to savor in one place the traditional and the modern, the exquisite and popular, sweet and bitter, for unusual textures and exquisite flavors.
In our restaurant you will feel as guests and enjoy the hospitality and flavors of our dishes that offer a wide variety of flavors blending the best Romanian and international tradition.
See the menu of our restaurant
Cuisine
The food lovers will have the opportunity to melt with our traditional and international dishes and we strongly recommend to try our star dishes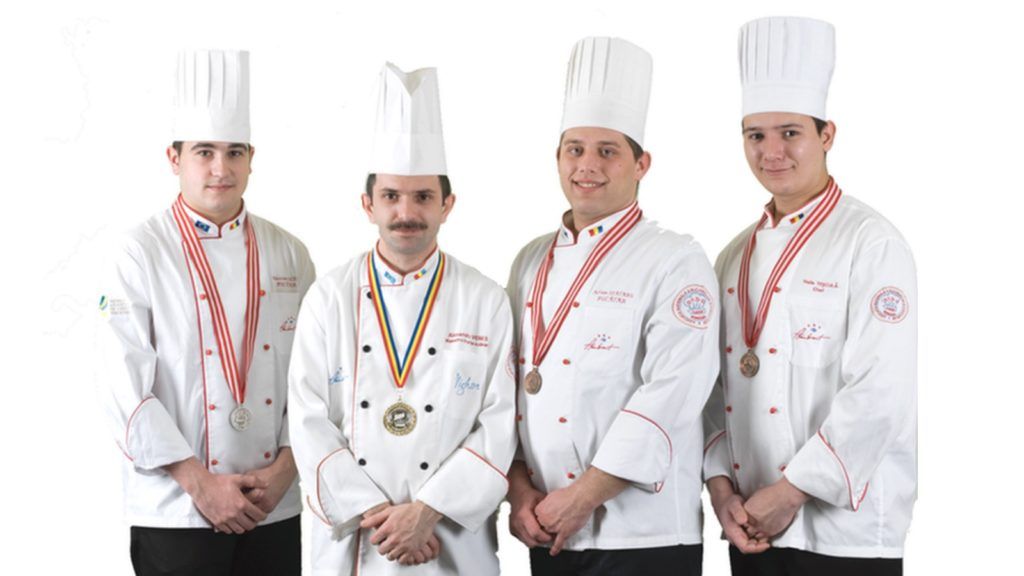 Our chefs
The high professionalism, devotion and passion for cooking, make each of our dishes unique, exquisite.
We always enjoy our work because we try every day to transform a simple lunch or dinner in a pleasant and surprising experience for our guests.
Our chefs have been trained in Romania and abroad and due to their performance, we achieved often excellent results in various contests and competitions, an incontestable proof that the Romanian cuisine has for you authentic specialties, which come from tradition Balkan or Transylvanian cuisine.
We take the liberty to share with you some of our successes:
Turkey: International Gastronomy Competition for junior and senior category, where we got a silver medal and four bronze medals
Slovenia: Pre-selection for Contest Preselection for the World Gourmet Head Chefs in Dubai, where we got the second place in the countries of Eastern Europe, Soviet Moldavia, Germany (Gastronomic Olympics).
The saloons
You will be welcome at any time in our restaurant, where, sitting in one of the 90 seats, the flavors of international and Romanian cuisine will take your senses on an unforgettable culinary journey.
The comfortable space where the cuisine and the cellar and are in perfect harmony, the saloons has been traditionally decorated, while elegant and discreet, with high quality furniture in Italian style.
With passion and attention to detail we have created four saloons so you can enjoy the atmosphere that you like most and make yourselve at home. Our restaurant has a main hall and 3 separate saloons: a private one for couples, a modern one for groups and other for special events.
Opening Hours

Our restaurant and bars are open all day until 22:00.

Breakfast:

Monday – Saturday: 7am – 10am

Sunday: 8am – 11am

Restaurant:

Monday – Sunday: 10am – 10pm
Reservations

We are happy to assist you and let you enjoy our cuisine.